SONGE D'UNE NUIT D'ÉTE
By Cyrielle Formaz
A limited edition fresh and aromatic Sauvignon blanc which invites you to be carried away by the sweetness of the moment.
Who hasn't dreamed about reliving a wonderful dream? That light sensation derived from the wonder of a land of dreams, so comfortable and delicious. 'Songe d'une Nuit d'été' takes us a bit closer to that blissful state. Beneath its golden cloak and exotic aroma, this Sauvignon blanc, 100% from Valais, intoxicates the senses with its fresh and full-bodied nature. Exquisite aromas which invite you to immerse yourself in joy, sweetness and sensuality.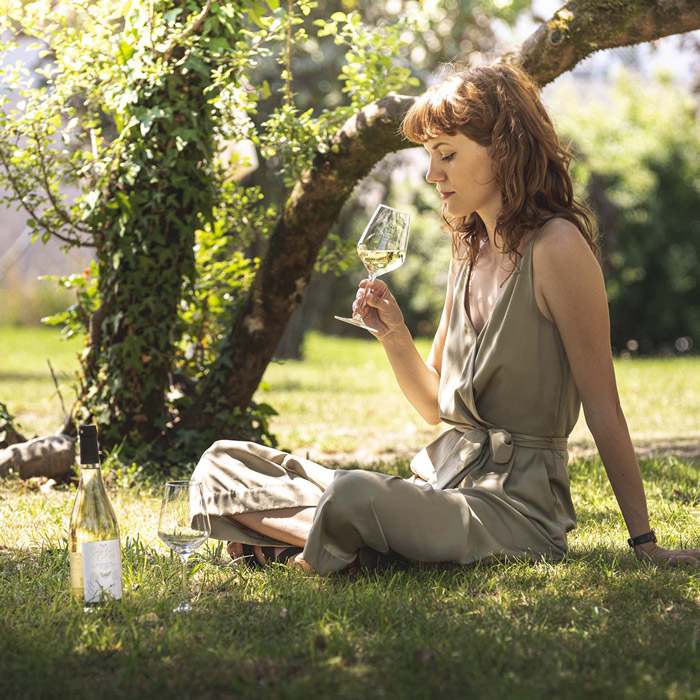 LIGHT & BALANCED
Cyrielle Formaz
Germanier – Cave du Tunnel is continuing its launch and encouraging Cyrielle to continue on its adventure. The artist has already enchanted our senses with 'Au Temps des Cerises' and for this new limited edition has created a fresh and balanced visual with plenty of finesse.
The skilful and elegant pen reveals the full delicacy of a gracious and glittering firefly which, based on the light sensation derived from love, guides us towards a world where everything is possible; like a dream. A Romanesque visual which calls on us to fully embrace the beauty of the present moment.
A golden cloak of elegance and flamboyance.
Exotic aromas, citrus notes.
An aromatic finish which charms the palate with its subtle fragrance.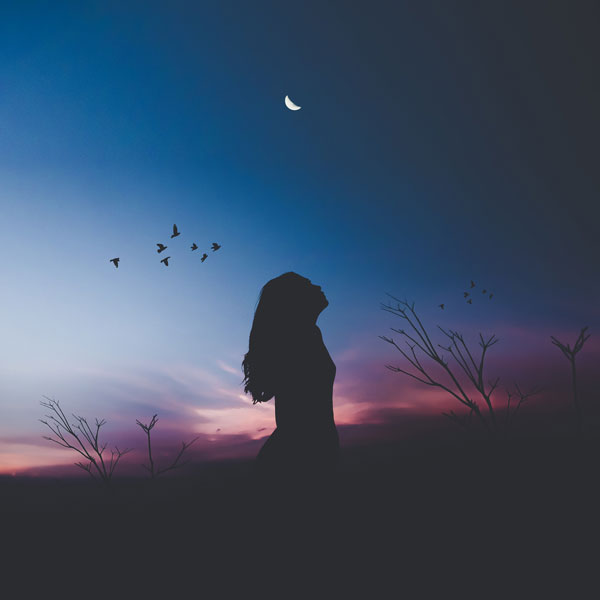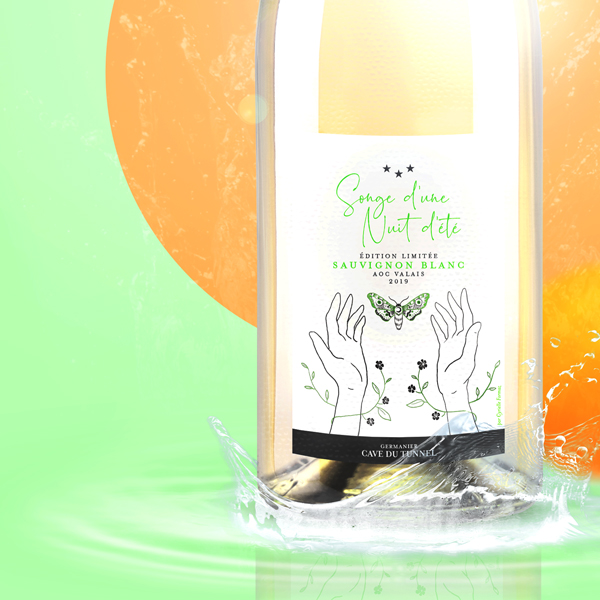 'Songe d'une Nuit d'été', our summery Sauvignon Blanc, is now available from our online shop.
Order now and receive your bottle direct from us.
But don't wait too long – stocks are limited!
« Love looks not with the eyes, but with the mind, and therefore is winged Cupid painted blind. » - William Shakespeare